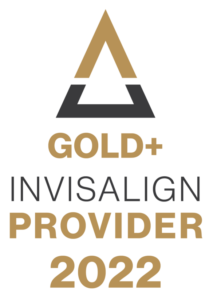 Achieving a beautiful, straight smile often can be accomplished more quickly, easily, and discreetly than ever before with Invisalign® transparent teeth aligners. If you're interested in correcting common aesthetic and functional orthodontic conditions, such as crowded teeth, over or underbite, and gaps between teeth, Invisalign® can be an excellent method of obtaining the results you desire without having to wear prominent metal braces. Typically comparable in cost to traditional braces, the price of Invisalign® treatment will vary depending on your unique needs and goals, which our skilled dentist, will discuss with your during your initial consultation. Some of the factors that go into determining the cost will include the complexity of your concerns, length of time required to complete the procedure, and the number of aligners to be used. The average price of Invisalign® can range from about $2,500 to $6,500, depending on the needs of the patient. The best way to discover what it may cost to straighten your teeth with this popular cosmetic dentistry procedure is to schedule a consultation with Dr. Robert Rioseco. After a thorough evaluation, he can give you a detailed price quotation for your customized Invisalign® treatment plan.
For more information about the cost of Invisalign® or to schedule a consultation with Dr. Rioseco, please contact us today.
Insurance for Invisalign®
Choosing Invisalign® to help straighten and enhance your smile is a long-term investment. We will work hard to help you bring the cost of the treatment into your budget, including working with your dental insurance provider. If Invisalign® is covered by your policy, we will develop a treatment plan that maximizes your coverage and optimizes the aesthetic outcome.
Payment Options
In the event your insurance does not cover Invisalign® or you prefer to pay out of pocket, we offer a range of payment options to suit your needs. If you have a medical flex spending account, we can coordinate your payments with your account. We also accept cash and major credit cards if you would like to pay for services in full upfront. If you would like to make payments on your treatment, we offer dental financing through a reputable third-party lender that provides low monthly payment plans for qualified applicants. Our friendly and knowledgeable medical team can explain all available payment options to you following your initial consultation.
Contact the Center for Cosmetic Dentistry
To learn more about the costs associated with Invisalign® treatment and your payment options, or if you would like to schedule a consultation with Dr. Rioseco, please contact our office today.