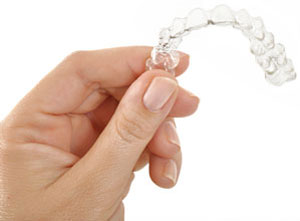 Uneven, crowded, or otherwise misaligned teeth can be a source of discomfort for many, often causing self-esteem issues as well as functional concerns. Metal braces have traditionally been utilized to enhance the beauty of the smile and improve bite problems; however, this method is highly visible and may be inconvenient for your lifestyle. Invisalign® clear aligners from our experienced dentist, Dr. Robert Rioseco, may be able to help you achieve the smile you desire without the typical drawbacks associated with metal braces, and he can determine if this approach will be right for your needs and goals during an initial consultation.
Though typically effective on everything from minor bite problems to more complex alignment issues, Invisalign® is not appropriate for every case. Dr. Rioseco will discuss whether this method can offer you the best possible result based on your orthodontic needs and expressed cosmetic goals. Some of the conditions that Invisalign® is designed to treat include:
Overbite
Underbite
Crossbite
Open bite
Gaps between teeth
Crowded teeth
You may prefer Invisalign® to traditional braces if you desire the convenience of removable aligners and the inconspicuous clear trays to the more prominent metal braces. Other benefits may include a shorter treatment period and enhanced comfort.
If you would like to know more about Invisalign® teeth aligners and how they can help you achieve a more beautiful smile, or if you would like to schedule a consultation with Dr. Rioseco, please contact us today.