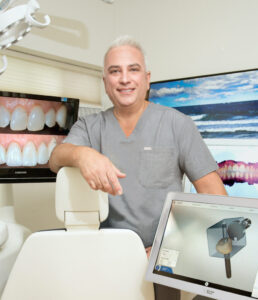 Our own Dr. Robert Rioseco was recently featured in Westchester Magazine! The article highlights Dr. Rioseco's many years of using digital technology to rejuvenate the smiles of our wonderful patients. His techniques include the use of advanced digital tools for our smile makeover procedures, as well as for fabrication of custom dental veneers and crowns. With the Digital Smile Design technique, Dr. Rioseco has been able to create beautiful smiles by sending digitally generated molds and high-res imagery of our patients' teeth and face to a laboratory based in Madrid. Perfectly crafted molds are then produced and sent to our practice, which helps individuals see what the potential results can look like and provide input and suggestions for adjustments.
You can read the full article here: "The Face Of Digital Smile Design,"
Westchester Magazine has served the Westchester area for more than a decade and provides details and recommendations for popular businesses, services, places to dine and travel, and information on the newest stores and the latest trends. The monthly publication, which can be viewed online, also provides special issues for the area's top doctors, best places to live, best high schools, best golf courses, and more.
We hope you enjoy the article. If you have questions about Digital Smile Design and our advanced Smile Makeover procedures, please don't hesitate to contact us today.