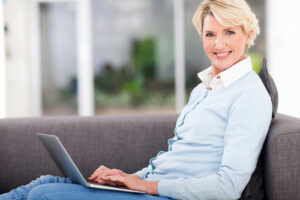 Dental implants can be a wise long-term investment in the health and beauty of your smile. As an effective method for replacing missing teeth with highly functional, secure, and aesthetically pleasing results, dental implants are the most natural tooth restoration available. For these reasons, dental implants are a popular option among our patients who are looking to replace one tooth or several missing teeth.
Individuals who are considering dental implants commonly ask us how much they cost, but the fact is price can vary greatly from patient to patient. On average, dental implants generally cost about $4,000 per tooth for small numbers of missing teeth. For implant supported dentures, the price can range from $15,000 to $40,000 per arch. Because Dr. Robert Rioseco always strives to achieve an optimal outcome, the dental implant procedure at our practice is highly customized based on the unique dental needs and desired results of each patient.
Dental Implants Consultation
The precise cost of your dental implants can be determined during a consultation with Dr. Rioseco. The consultation process involves a thorough dental examination, a close look at the areas affected by missing teeth, and an in-depth discussion of your goals. Dr. Rioseco will then formulate a custom-tailored treatment plan designed to restore a full, healthy smile. For those who qualify, we offer financing to make paying for your dental implants more convenient and affordable.
If you are interested in learning more about the cost of replacing your missing teeth with dental implants, we invite you to contact our office today to schedule your consultation.