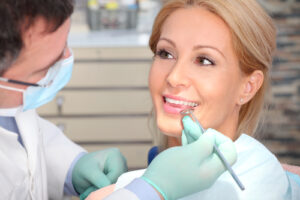 Dental implants have become a popular method for tooth replacement due to the functional, natural-looking, and long-lasting results than can be achieved with superior implant dentistry. While many dental professionals offer dental implants, it is important to determine which have the necessary qualifications and experience to accomplish your desired outcome. The internet certainly has made it a lot easier to review and compare dentists' credentials and training. You can even look at before-and-after pictures and patients' reviews to help narrow down the right choice. When reviewing dentists in your area who offer dental implants, we suggest considering the following questions to help you determine which dentist is most qualified to restore your smile:
What is their educational background and training in implant dentistry? Do they complete ongoing coursework in dental implants?
How long have they been working with dental implants?
Do they have experience with complex implant cases? Are there limitations to the degree of treatment they can provide?
Do they collaborate with specialists (periodontists or oral surgeons) during the dental implants process?
What types of dental implants do they use? Are they experienced with several different kinds of implants?
What is their dental implant success rate?
Will they show you examples of their work?
The placement of dental implants involves a high degree of skill and expertise at all stages of the process to deliver optimal results, which is why Dr. Robert Rioseco has undergone extensive training in every aspect of implant dentistry. Dr. Rioseco is known as a superior cosmetic and restorative dentist who excels in the area of full mouth rehabilitation, which often involves the use of dental implants and other complex restorations to improve the health, functionality, and appearance of patients' smiles. His advanced abilities and proven expertise make him an excellent choice for dental implants. We invite you to contact our office to schedule a consultation with Dr. Rioseco to learn more about how dental implants can improve your smile.